Technical Services Unit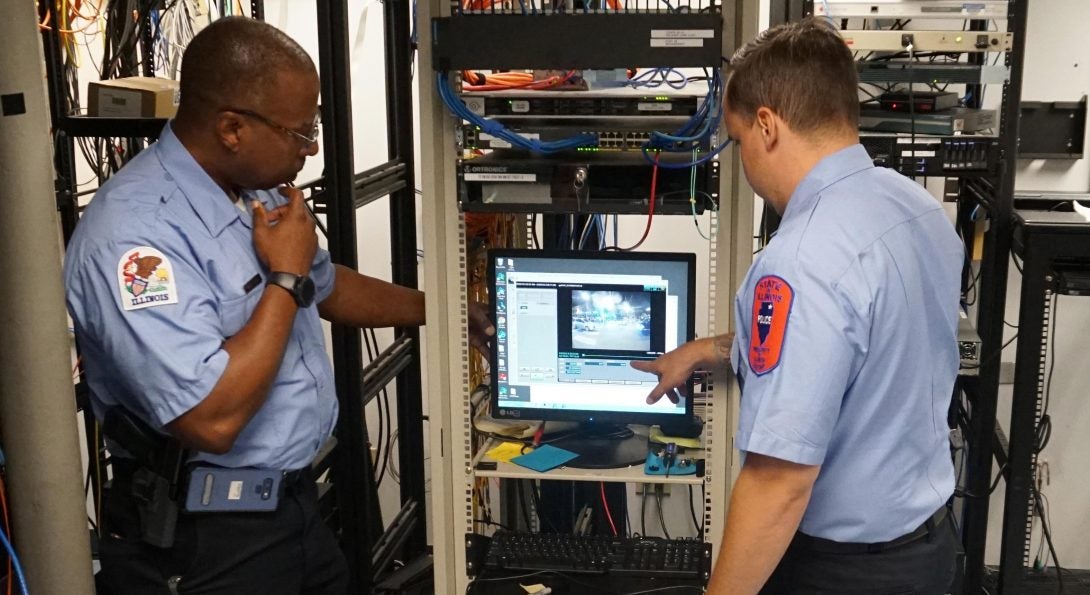 The Technical Services Unit is comprised of highly trained and highly skilled Police Officers who work in support of the Department's technological capabilities. This unit is responsible for the maintenance of the Campus Video Monitoring system, the Body Worn Camera program, and In-Squad Car Video systems.  This unit serves as the Intelligence Liaison to multiple government agencies at the State and Federal level.
Additional duties include compiling information requested by subpoena and or Freedom of Information Act request, Information Systems management, video capture and redaction and Digital Radio Communication maintenance.
The members of this unit often work in the background of Police Operations, but their work is vital to the continued commitment of campus safety. The members work Monday through Friday during the day shift and are on call 24 hours a day to assist in the event of a campus emergency or specialized request.